Print
NCKCN has been working hard to secure all its domains.  With that said, there is one in particular that we needed to create an entire article for: webmail.nckcn.com
Many of NCKCN members use this web portal to check, read and send emails.  As such, it is crucial to inform those that this subdomain is now secure!  NCKCN highly recommends all its members to use the secured version of its webmail portal.
These days, cyber attacks are becoming more and more threatening.  Exposing private data, holding accounts ransom, the possibility of receiving a virus or malware from simply visiting a website or by clicking on an image, man in the middle attacks, etc.  The list goes on and on and as cyber criminals continue to find new ways to steal data or infect your device(s) and wreak havoc, companies (including NCKCN) strive to fight against them staying ever-so vigilant and taking the necessary steps to secure as many services offered to you as possible given the tools and resources at its disposal.
With webmail.nckcn.com now being secured, NCKCN simply wants to inform all its members of this.  A few tips provided in this article will help ensure you use the secured version from here on out.
Please note: Even though webmail.nckcn.com is now secure, continue to use caution when checking new, or even old, emails.  Having webmail.nckcn.com secured does not mean that this will stop any emails classified as spam and/or malicious.  Also, same applies to sending emails with sensitive information on them.  Securing webmail.nckcn.com simply fights against "man in the middle" attacks as information you fill out on forms (in this case, your username and password to login), is encrypted rather than being sent over the Internet as plain text and is becoming a standard these days, across the web, to secure such due to the rise of cyber threats.
Let's begin with the tips
Updating your bookmark(s):
For those who use a browser bookmark to get to webmail.nckcn.com, please update it as follow:
From http://webmail.nckcn.com to https://webmail.nckcn.com
Click "Click here to use a secure connection" link:
For those who do not use bookmarks and go to webmail.nckcn.com directly by typing it in the address bar of your browser, NCKCN has implemented a link you can click on the login page to redirect you to the secured version.
Look for the "Click here to use a secure connection" link below the "Login" button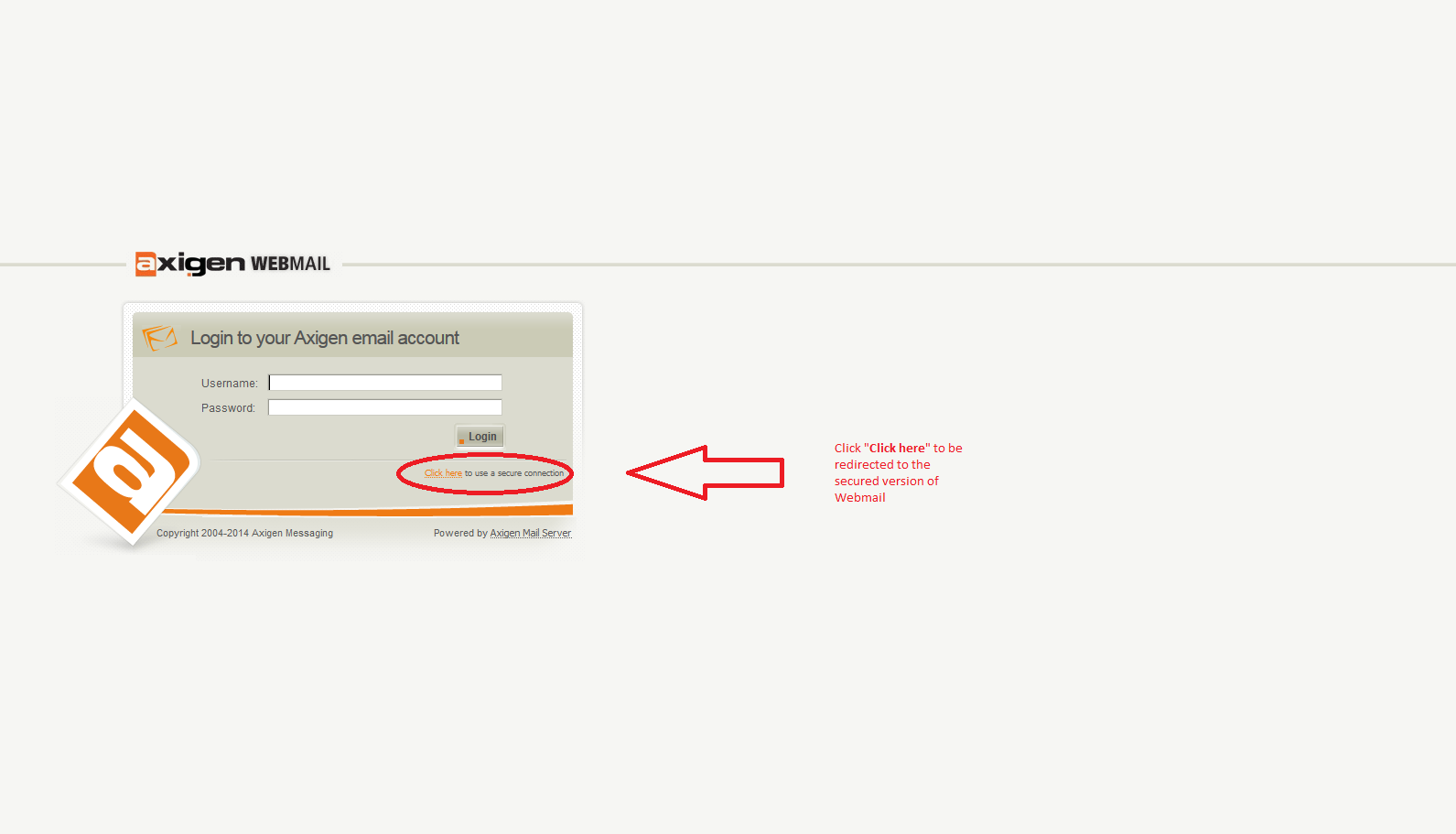 Clicking that link will redirect you to the secured version of webmail.  Once the page loads, you can login with your username and password.
Getting to webmail.nckcn.com from nckcn.com:
For those who get to webmail.nckcn.com from the nckcn.com homepage, you will automatically be redirected to the secured version of webmail.nckcn.com – No further action is needed on your behalf.  For those who would like to use this option, simply go to:
https://www.nckcn.com

Once the page loads, there are 3 ways to get to webmail.nckcn.com

Click on the 2nd "Blue" icon with the envelope in the upper right hand corner.
Click on the Menu icon (3 horizontal lines located near the upper left hand corner) to open up the menu links

Click on "Webmail" – You may need to scroll down a bit to see this link in the menu.

Scroll all the way to the bottom of the page (we call this the footer section of the page) and under the "Customer Portals" area, click on "Webmail".
'Tis all for now 🙂
==========
We hope you found some value reading this online guide provided to you by NCKCN.
If you could spare a few more seconds, we'd appreciate it if you could rate this article.  Doing so will help us better understand our community as well as to provide better content for future articles.
We value your input and Thanks in advance!





(1 votes, average: 5.00 out of 5)


Loading...